Workplace managers and supervisors need knowledge and skills to lead collaborative and productive teams. An important area to develop knowledge and skills in is in the area of trust. Trust is an important concept that when established and maintained will lay a solid foundation for building a cohesive and effective team. Healthy communication skills and ways to improve employee engagement will be expanded on as it relates to increasing trust in the workplace.
Paul Lencioni in The Five Dysfunctions of a Team states that, "Trust lies at the heart of a functioning, cohesive team. Without it, teamwork is all but impossible."
The observation and intervention steps for the employee distracted by chemical abuse will meet participating state requirements for an hour of drug and alcohol supervisor training in drug testing in their drugfree workplaces.
Leadership team members can attend at any location. Please check the times as some are a change from previous years.
Pre-registration is required.
View Detailed Program Description: 
Registration is $94.95 per person.
Connections Employee and Family Solutions (EFS, EFS-BRM) receive a 30% discount, Registration is $65.00 per person.
Complimentary Registration for Connections "EAP Plus" program.  (Preregistration is necessary for space and parking considerations.)
Presenter: Donna VanPeursem
Donna V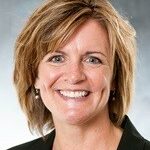 an Peursem is a licensed clinical social worker in Iowa and has many years of clinical experience working with adolescents and adults. Along with this, she is an assistant professor of social work in a bachelor level social work program at Northwestern College in Orange City.
These dates and locations have been confirmed for the 2020 EAP training. Leadership team members can attend at any location. All training sessions will be a morning session unless indicated (*). Times listed below.
---
Annual Leadership Development Training Seminar Dates and Locations 2020
Classes for May, 28 and June 1 – 4 are POSTPONED UNTIL FURTHER NOTICE.
PLEASE WATCH FOR UP COMING VIRTUAL CLASSES
All dates will have the training in the morning unless noted*
Date
Location
Pre-Register By
Tuesday, Jan. 28
Sheldon, IA
January 14
Tuesday, Feb. 4
Sibley, IA
January 21
*Tuesday, Feb. 4
Spirit Lake, IA
(1:00-3:30pm)
January 21
Monday, Feb. 10
Rock Valley, IA
January 28
Tuesday, Feb. 11
Sioux Center, IA
January 28
Tuesday, Feb. 18
Mitchell, SD
February 4
Monday, Mar. 9
Clear Lake, IA
(8:00am – 10:30am)
February 24
*Monday, Mar. 9
Roland, IA
(1:30-4:00pm)
February 24
Tuesday, Mar. 10
Ames, IA
February 25
*Tuesday, Mar. 10
Altoona, IA
(1:30-4:00pm)
February 25
POSTPONED UNTIL FURTHER NOTICE
Tuesday, Mar. 24
Brookings, SD
(9:00am – 11:30am)
March 10
POSTPONED UNTIL FURTHER NOTICE
Tuesday, Mar. 31
Sheldon, IA (Rozenboom)
March 17
POSTPONED UNTIL FURTHER NOTICE
Monday, May 11
Sioux Center, IA
April 27
POSTPONED UNTIL FURTHER NOTICE
Tuesday, May 12
Carroll, IA
April 27
POSTPONED UNTIL FURTHER NOTICE
*Thursday, May 28
Watertown, SD
(1:00-3:30pm)
May 14
POSTPONED UNTIL FURTHER NOTICE
Tuesday, June 2
Laurens, IA
May 19
POSTPONED UNTIL FURTHER NOTICE
Wednesday, June 3
Spencer, IA
May 19
POSTPONED UNTIL FURTHER NOTICE
Thursday, June 4
Yankton, SD
May 21
The Morning Program Time:
8:30am – 11:00am
The Afternoon Program Time:*
1:00pm – 3:30pm